$124,900
Listing Number: 080-21-0016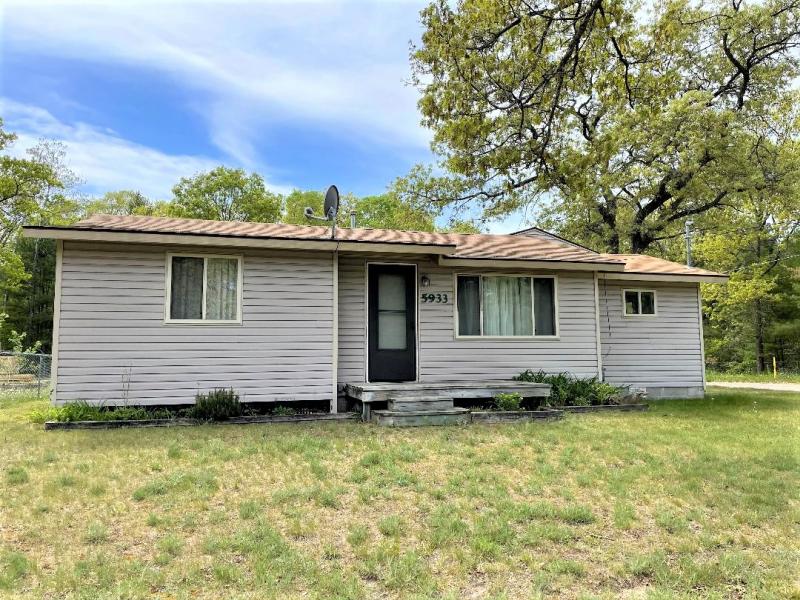 Property Description
This very attractive home is in a great location! This home is move in ready with all furnishings included (except for the bar). New ceiling fans and A/C units in all the bedrooms. The large main bedroom was added in 2009 which has a large walk-in closet. The bathroom has been completely remodeled. All interior and exterior doors are new as well. There is a washer and dryer set up and a new roof on the back half of the house in 2018. 22×24 steel pole barn for all your storage needs.
Year Built:
1955
SqFt Abv/Blw:
1032/0

+/-

Condition:
average
# Rooms:
5
Exterior:
vinyl
Fireplace(s):
none
Roof Age:
Water:
city
Driveway:
Sewer:
septic
Garage:
pole barn
Heat:
Nat. Gas FA
View:
average
Central Air:
No
Possession:
immediate
Taxes:
$867
Acreage:
0.226 acres

+/-

Tax Type:
Non-Homestead
Lot Size:
62 x 159

+/-

Sales Terms:
Cash, New Mortgage

---

Appliances: Stove and Refrigerator.

---
Ask me about this property
Connie Cleary:Sunrise Real Estate
Call us for more information about this property.
General Information
Schools
Oscoda Area Schools
Schools
Oscoda Area Schools
Address
5933 Cedar Lake Rd