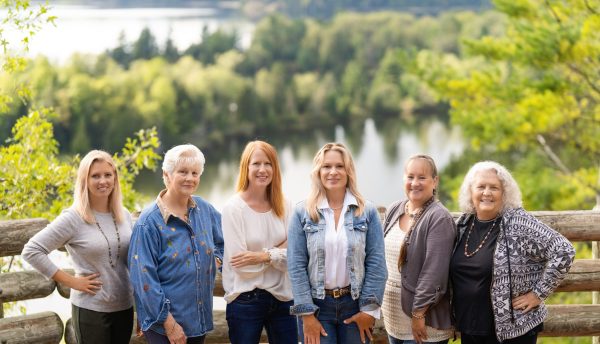 Our team of experienced real estate professionals are available to help you sell your home! Our contact information and bios are located below!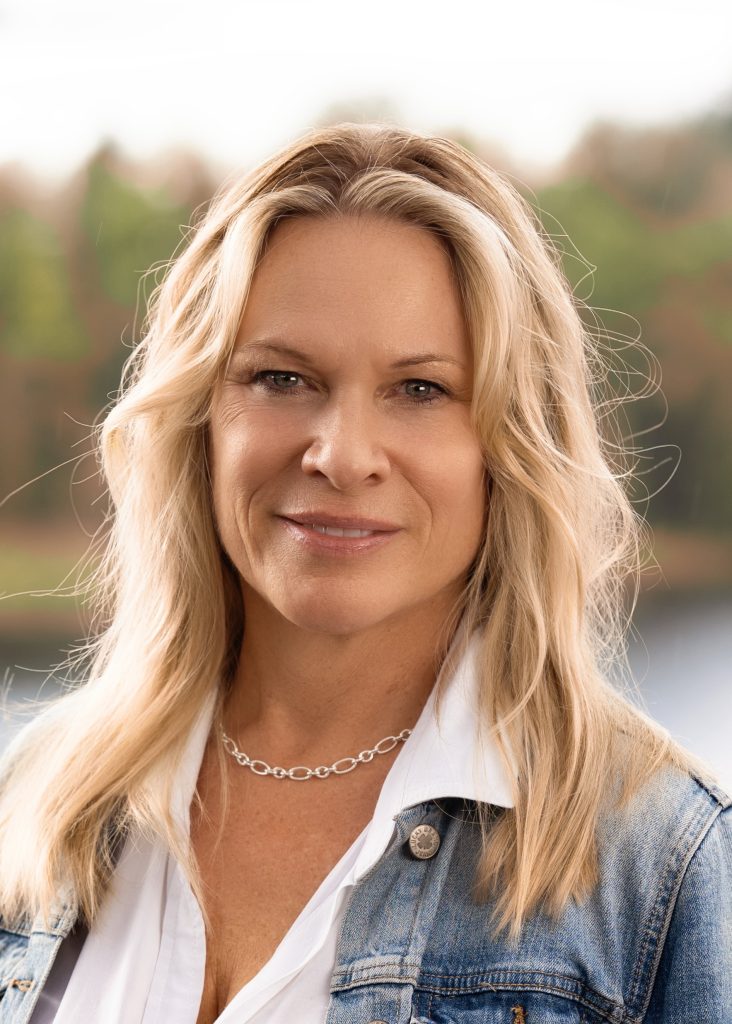 Imse Ockey – Multi-Million Dollar Producer
Associate Broker / Owner
Call:
(
989) 739-1458
Mobile:
(989) 820-8207
Imse Ockey came to Oscoda, Michigan in 1976 when her father was stationed here at Wurtsmith A.F.B.. Imse grew up in the Oscoda community and graduated from Oscoda Area High School. She graduated from Michigan State University in 1988 with a Major in Merchandising Management and a Minor in Marketing. Imse started her buying career as a Store Buyer with the JC Penney Company out of Troy/Detroit, MI.  From there, Imse was promoted and transferred to Dallas, Tx. as a Corporate Buyer. Imse's career as a Buyer opened the doors for an opportunity to work for the Wal-Mart Corporation at their home offices in Bentonville, Arkansas. Homesick for Michigan, and finally back home to Oscoda in 2008, Imse chose to get out of the rat race of Corporate America and raise her family back here in Oscoda. Imse owns a "Lake Cottage" on Van Ettan Lake. She has two boys, Ethan who attends the University of Michigan, and Axel who is currently attending Oscoda High School, and two Chihuahuas, Lucy and Bruno.
Imse is the Associate Broker/Owner of Sunrise Realty of Oscoda, Inc. Imse's background and knowledge as a Corporate Buyer/Negotiator enabled her to come back to Oscoda with a fresh and natural perspective to find you the home of your dreams, or to list and sell your current property/home!
Imse is a Multi-Million Dollar Seller!
Visit my Zillow Link as well: https://www.zillow.com/profile/imseockey2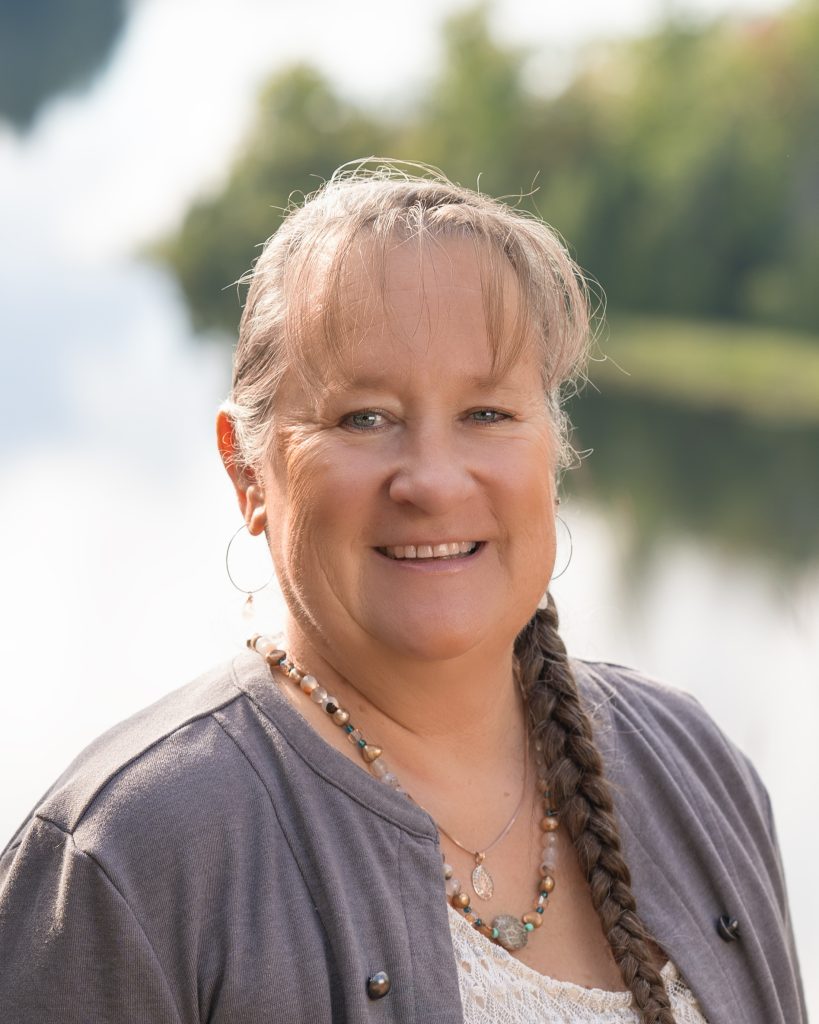 Becci Schirrick – Multi-Million Dollar Producer
Real Estate Professional
Call:
(
989) 739-1458
Mobile:
(989) 820-5912
Rebecca has over 20 years selling all types of property in Northeast Michigan. Closing the challenging deals is her specialty. Decades working in a variety of service industries give her that needed edge to get it done. Strong suits are: creativity, attention to detail and the ability to always think outside the box. Rebecca is honest and trustworthy. She is an critical member of The Sunrise Realty Team. Her straight forward, caring nature puts buyers and sellers at ease in difficult situations. Rebecca believes by educating her clients they will be better able to make the decision that is right for them. Contact her anytime for your private consultation.
Becci is a Multi-Million Dollar Seller!
Visit my Zillow Link as well: https://www.zillow.com/profile/becci4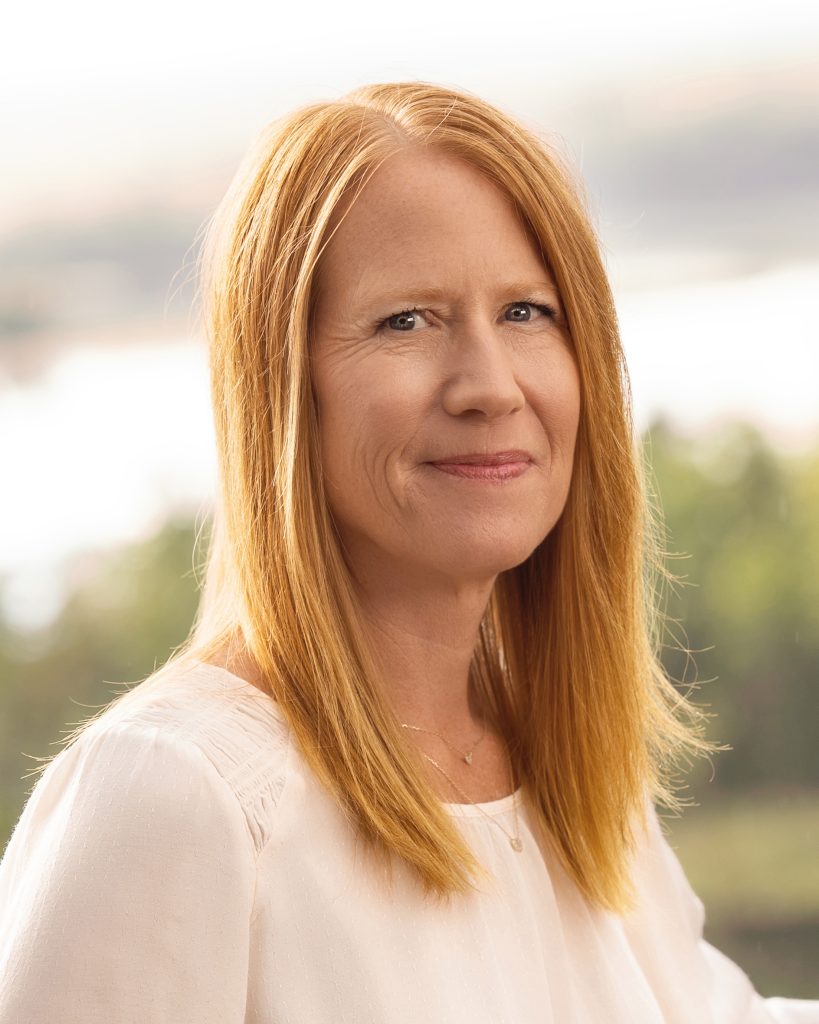 Connie Cleary – Multi-Million Dollar Producer
Real Estate Professional
Call:
(
989) 739-1458
Mobile:
(989) 254-0122
Connie Cleary was born and raised in Oscoda Michigan. Connie graduated from Oscoda High School then went on to obtain a Bachelor Degree from the University of Michigan. Connie is trustworthy, considerate, attentive and has a desire to find you the perfect home. Connie can also sell your existing home and has experience coordinating Estate sales. Sunrise Realty of Oscoda agents work as a team and will always be present when showing your home.
Connie is a member of the Oscoda/AuSable Chamber of Commerce, volunteers for the Oscoda Beautification Committee, officiates for the high school and age group swim programs and has been in the housing industry for many years. Connie has a wonderful family with an amazing husband, talented son, loving parents, twin sister, brother in-law and slightly older sister whom all live in Oscoda. She enjoys golfing at our many beautiful course and laying on our golden sandy beaches. In the winter you will find her snowmobiling on our many groomed snowmobile trails or enjoying a good movie by the toasty fireplace.
From the first phone call all the way to closing she will handle every detail of the transaction.
Connie is a Multi-Million Dollar Producer!
Visit my Zillow Link as well: https://www.zillow.com/profile/Connie%20Cleary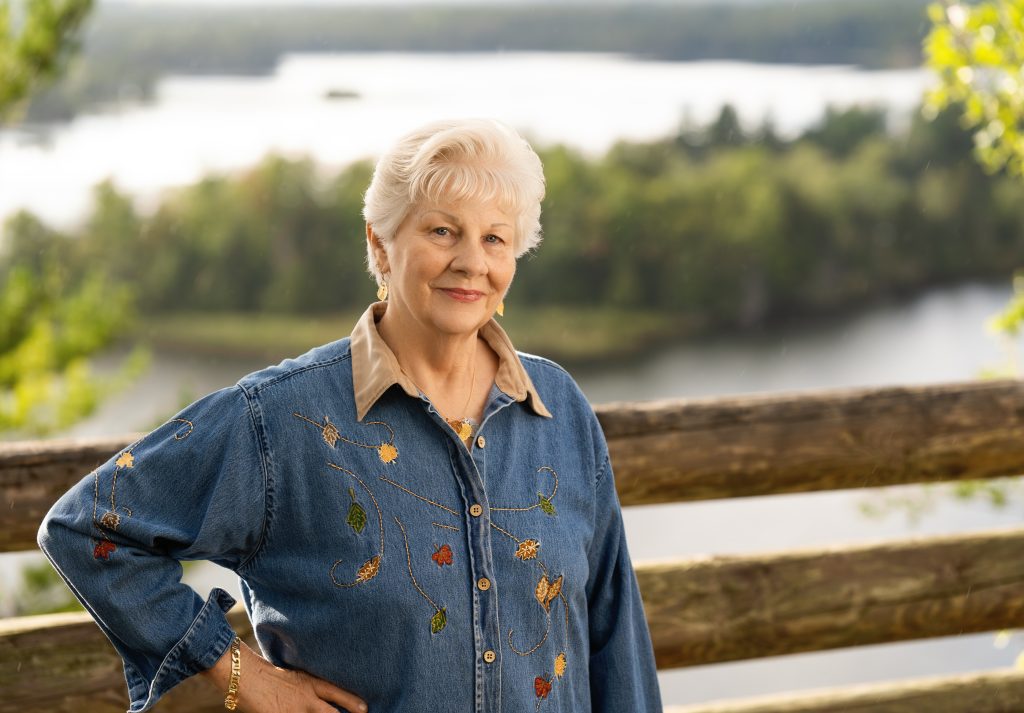 Penny Lee – Multi-Million Dollar Producer
Real Estate Professional
Call:
(
989) 739-1458
Mobile:
(989) 305-0437
Hello! HOME SELLERS ~ My 20+ years of MI licensed real estate sales experience and consistent "Multi-Million Dollar Sales Producer" status with the highly-respected Sunrise Realty of Oscoda and our many marketing resources will be used to your full advantage. Hire me to guide you through the sea of details of your home sale and make the process a "breeze"!
Greetings! HOME BUYERS ~ Let me help you find your dream home or cottage in the Oscoda area and other friendly communities located on the sandy shores of Lake Huron on Northeast Michigan's "Sunrise Side!" I specialize in waterfront homes and cottages on all-sports VanEttan Lake and Cedar Lake, as well as any type of Lake Huron residential property. To your advantage, I am also considered an expert on all styles of homes in the popular "Villages of Oscoda" residential complex on the former WAFB. 
Oscoda has been my beloved home for over 20 years. It was my life dream to move "Up North" after my husband and I raised our sons downstate. Let me show you the many benefits of living or vacationing within this area's beautiful National Forests with abundant nature, the world-class golf courses, great fishing, canoeing and boating available to you on the mighty AuSable River and inland lakes, area winter sports, and the beautiful natural sugar-sand beaches of awesome Lake Huron!  Our small, laid-back communities are full of friendly people ready to share our abundant recreational opportunities, free concerts, year-round festivals and celebrations with you!
Whether you are thinking of Selling or Buying real estate on the "Sunrise Side", please call or text my Cell 989-305-0437 or email penny.homes@yahoo.com today!
Penny is a Multi-Million Dollar Producer!
Visit my Zillow Link: https://www.zillow.com/profile/Penny%20Lee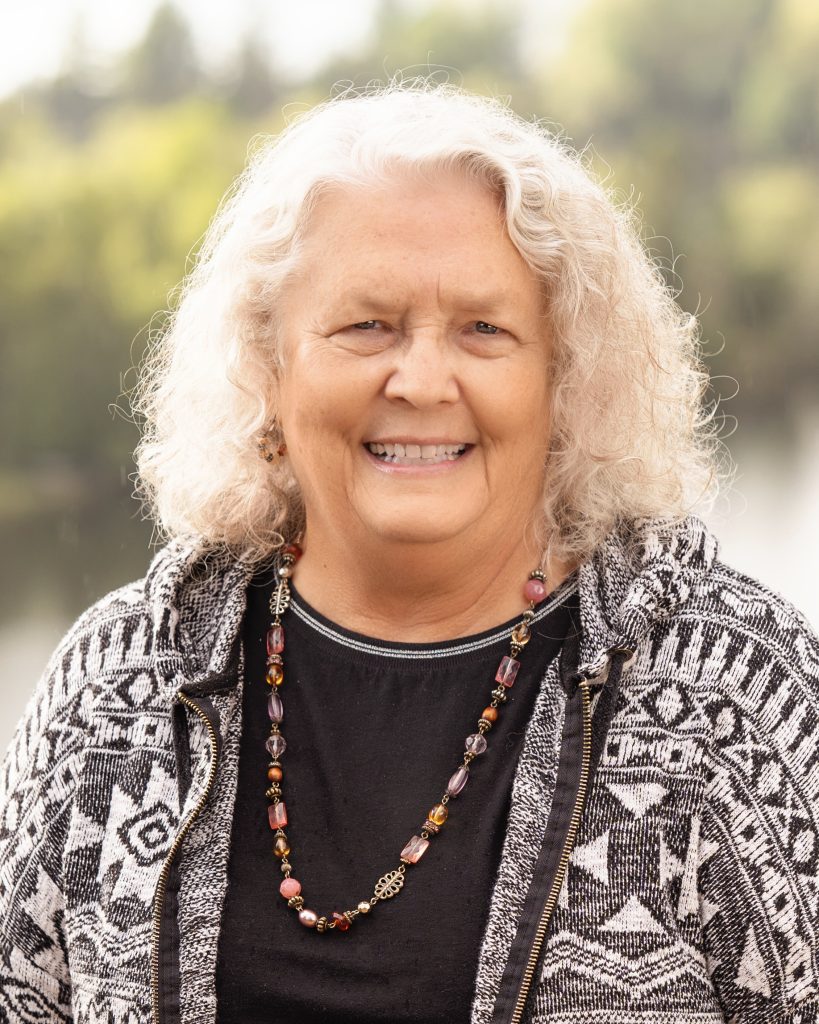 Sharon Wasielewski –
Million Dollar Producer
Real Estate Professional
Call:
(
989) 739-1458
Mobile:
(704) 408-0192
My love of this area's pristine beaches, abundant hiking trails and clean fresh air has drawn me repeatedly to the Sunrise Side. I am now here to stay – in my perfect vacation spot! I can help you to do the same.
I have a keen interest in all things homes…creating… remodeling…exploring possibilities…locating the perfect spot to spend a life. My background is varied – purchasing, office management, estimating, sales – many aspects relating to homes.
Let me assist you in finding your dream home or getaway cottage, or in selling your special someplace to an eager buyer.
Sharon is a Million Dollar Producer!
Visit my Zillow Link: https://www.zillow.com/profile/Sharon%20Wasielewski
Emma Pendergrass moved to Oscoda from Lake Orion, MI after graduating from Central Michigan University. She has a Bachelor of Music Education and is the current band and choir director at Alcona Community Schools in Lincoln, MI. Emma enjoys all that Oscoda has to offer whether it is playing the alto saxophone with the Shoreline Jazz ensemble, taking ballet classes from The Northeast Academy of Dance in Oscoda, participating in the local theatre, and finds peace at the beach or on the river. She brings a fresh and new approach to the area and has a passion for helping people that are looking to buy or sell. Emma is detail-oriented, trustworthy, and excited to help others find their dream home or property and relish in the natural beauty of the "Sunrise Side."   
Visit my Zillow Link: https://www.zillow.com/profile/emma785
Katherine Demeter brings over 25 years of real estate and property management experience to Sunrise Realty.    Her unique experience working for custom builders/developers in Southeast Michigan's Birmingham, Troy, and Bloomfield areas will provide you with the same exceptional standards that were expected from her  with an eye to detail in photos, contracts and negotiations. Katherine also worked for nationwide property management companies as a Sales and Marketing director and in Senior Living Communities.  Assisting senior citizens with selling and moving is her passion. 
She had been a part time resident of Cedar Lake for 22 years and enjoyed swimming, paddle boarding, boating, biking, hiking, and exploring the abundant outdoor amenities the Sunrise side has to offer.  She moved to Oscoda with her Husband, also a construction professional, as a full time resident on Van Etten Lake in 2021. 
 Contact Katherine to find your family lake house, full time residence and or how to make a move happen.  Her experience for a seamless move and preparing your home for sale via a pre listing inspection is extensive and invaluable to you to obtain the top dollar for your home that you deserve.  
Visit my Zillow Link: 
Joseph Secora grew up going "Up North" to Oscoda, Michigan in the summers and now is able to call this beautiful town home. Joe was born in Flint, Michigan but has since lived all over the US. Over the years he has always worked in residential construction in some capacity. He is also a Registered Nurse who travels throughout Michigan working in local hospitals. Being on the front line has taught him invaluable skills.
Joe enjoys hunting, fishing, canoeing the Au Sable river, hiking and riding ATVs on the trails, and traveling when he is not working. Joe, his wife, and their two cats are happy to live where they once vacationed and are enjoying becoming part of this tight knit community.
Always being immersed in construction and having a deep interest in real estate is what led him to become a real estate agent. His keen eye and attention to detail will be exactly what you need when looking for your home. Joe is honest, knowledgeable, and driven. Whether you are looking to sell or buy, he is who you want on your team.
Visit my Zillow Link: 
Thomas Lemcool
Real Estate Professional
Call: 989-739-1458 or 704-957-7804
No matter where Tom has lived and traveled to all over this Great Big Beautiful World… Michigan (and ESPECIALLY Oscoda) has always meant HOME to him.
Born in Royal Oak, Mi, Tom's family moved to Greenbush after purchasing a local business in time for him to start Kindergarten (and eventually graduate) in the Oscoda Area School system. Living/Playing in this gorgeous area with its numerous Lakes, the Spectacular Mighty AuSable, growing up on the beaches along Lake Huron and exploring every available avenue of Trails and Hunting and Fishing that Iosco County had to offer installed a never-ending desire for exploration that has taken him across the Planet.
After attending Michigan State University Tom lived in several states along the Eastern U.S. but primarily had called Charlotte, NC home… where for many years he worked as a State certified Insurance Property Adjuster and Haag Certified Roofing specialist, besides Working in Information Technology for Compass Group International and eventually US Airways/American Airlines before returning HOME. 
Knowing this community and its people, having "roots" that run deep and extended family that has called Oscoda Home for almost a half a century now, besides reconnecting with an amazing lady (also a fellow Owl!) and living in Downtown (enjoying Our Spectacular Beach and Paddling the river) has not only brought him full circle, but inexplicable gratitidue and Joy!
Let me help you find yours and YOUR… HOME!
Visit my Zillow Link: