$75,000
Listing Number: 080-21-0008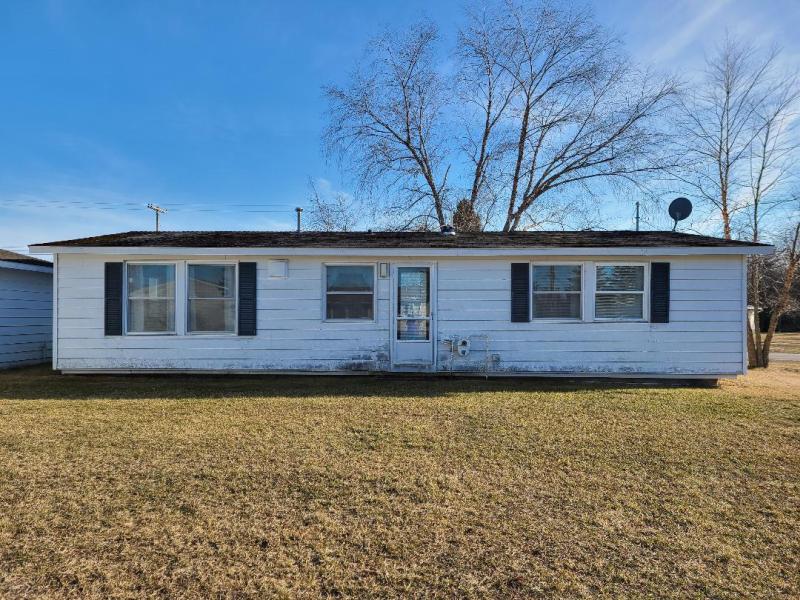 Property Description
Major cross-streets or directions: Off Mission St.

Single Family Ranch Home in popular Villages of Oscoda. Needs some updates (roof, windows) to make it into a more comfortable vacation or year-round home. Kitchen offers good storage and a peninsula for bar stools at Snack Bar. Convenient Laundry Closet includes washer and dryer. Vaulted ceilings give spacious feeling to this home. 1.5 Car Garage with generous Storage/Workshop area at rear. Home is being offered with Furniture. Hurry ~ this one won't last long!
Year Built:
1960
SqFt Abv/Blw:
1170/0

+/-

Condition:
needs work
# Rooms:
6
Exterior:
steel
Fireplace(s):
none
Roof Age:
Unknown
Water:
city
Driveway:
asphalt
Sewer:
city
Garage:
1 1/2 car
Heat:
Nat. Gas FA
View:
average
Central Air:
No
Possession:
immediate
Taxes:
$0
Acreage:
0.192 acres

+/-

Tax Type:
Non-Homestead
Lot Size:
82×102

+/-

Sales Terms:
Cash/Conv.
Appliances: Range, Refrigerator, Dishwasher, Microwave, Washer, Dryer.  Exterior Features: N/A, 1/2 Block from Huron National Forest, walk to AuSable River.  Outbuildings: N/A.
Comments to Agents – Property Tax ID: 066-O70-000-226-00 – Original Listing Date: 03-22-2021 – Call/Text Penny 989-305-0437 to show. NOTE: Needs Roof, Windows, some drywall patching. Selling "AS IS"; therefore, Cash or Conventional only. Commission splits are based on past history between offices; amount listed may vary. Selling office must have shown the property before an offer is presented or only a Referral Fee of 20% of selling side will be paid.
Co-op Fee:
BA Fee:
Referral:
0%
2.5%
20%
Ask me about this property
Property listed by:Sunrise Real Estate
Call us for more information about this property.
General Information
Address
10522 Idaho St Oscoda, Michigan 48750 (within city limits)
Map It

22 Mar 2021 – Original Listing Date
25 Mar 2021 – New at $75,000
Feature & Room Sizes
Story
1 story with crawl space